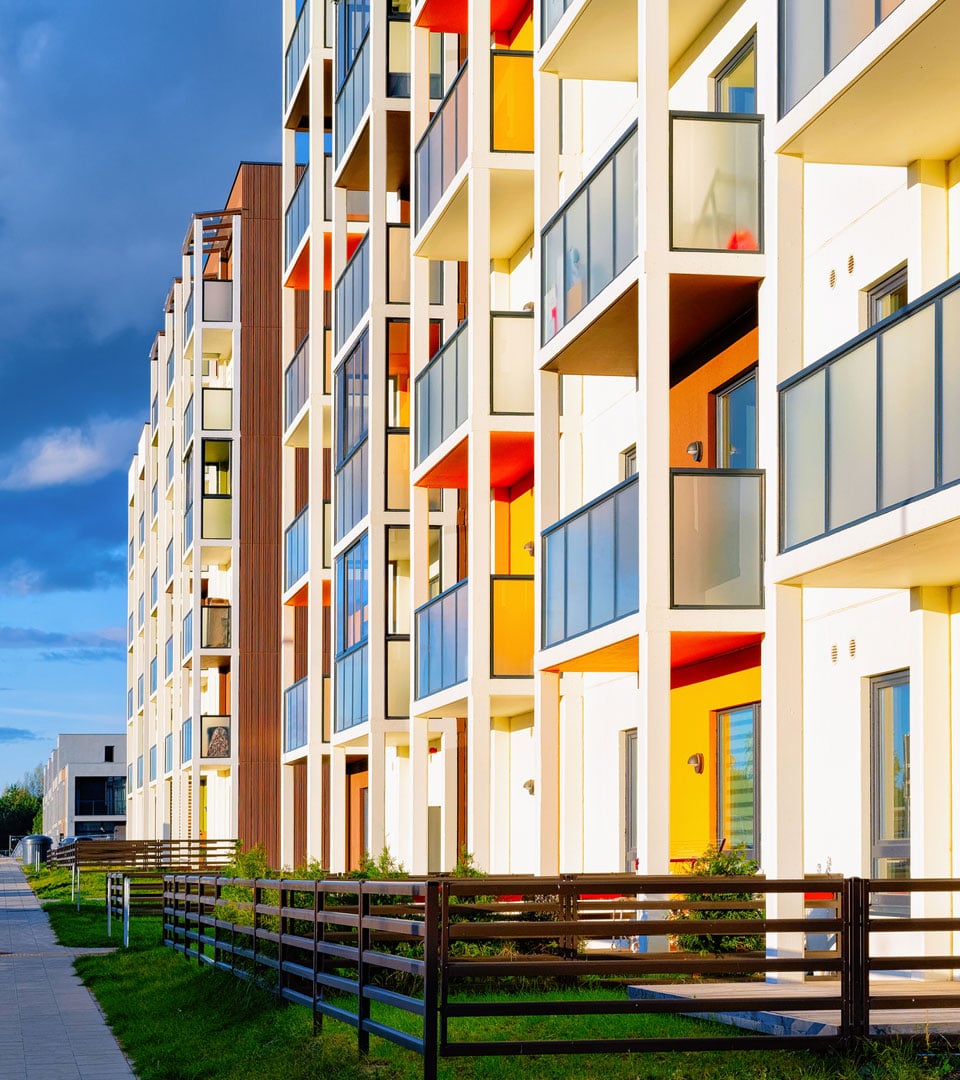 Delaware Statutory Trusts
Though Delaware Statutory Trusts (DST) are not new, current tax laws have made them a preferred investment vehicle for passive 1031 exchange investors and direct (non-1031) investors alike. DSTs are derived from Delaware Statutory law as a separate legal entity, created as a trust, which qualifies under Section 1031 as a tax-deferred exchange.
In 2004, the IRS blessed DSTs with an official Revenue Ruling about how to structure a DST that will qualify as replacement property for 1031 Exchanges. The Revenue Ruling (Rev. Ruling 2004-86) permits the DST to own 100 percent of the fee-simple interest in the underlying real estate and may allow up to 100 investors — sometimes more — to participate as beneficial owners of the property. Potential benefits may include:
◆
Eliminate Management Responsibilities
Want the freedom and benefits of real estate ownership without the burdens of dealing tenants, toilets and trash? 1031 Capital Solutions has a variety of options for investors who want to 'retire' from property management. Using a 1031 exchange strategy, you could potentially exchange your current property into a fully managed co-investment real estate investment.
◆
Built-In, Non-Recourse Financing
Some of our investment programs offer no qualification, non-recourse financing. If you are having difficulty completing a 1031 exchange due to financing issues, we may have a solution for you.
One of the benefits of real estate ownership is the potential for monthly cash flow. We provide a number of investment options that have the potential to generate income for today and tomorrow. While real estate income is not guaranteed and may fluctuate over time, investors may benefit by diversifying their income sources to include real estate investments.
Though diversification does not guarantee against loss, using real estate to diversify your investment portfolio could be a great way to accumulate wealth and generate income. In come cases, investors may want to diversify their real estate holdings to avoid concentration in one property or location. We can build custom real estate portfolios designed to meet your particular investment goals and objectives.
Some of our investment options include institutional quality real estate and services from industry leading companies. Access to institutional companies could provide benefits such as economies of scale, access to credit markets, research capabilities and more.
If an exchange property costs less than the relinquished property, the taxpayer may have to pay tax on the difference. This is called "boot". We may be able to reduce or even eliminate this extra tax liability. A qualified tax professional should be consulted if 'boot' is a potential issue in a 1031 exchange.
Time running out on your 45-day time clock? Our inventory of exchange-ready offerings could provide you with additional choices for your replacement property. More options lead to better decisions. You can relax knowing you'll beat the 45 day clock–without compromising on quality. No guarantee is make that investment options will be available within the 45-day or 180-day limits.
1031 Exchange Risks. There are a number of risks related to conducting a 1031 exchange. Failing to property meet all of the 1031 exchange requirements could lead to significant unwanted taxes. Investing in a DST presents additional tax risks. Investors should consult their legal and tax professionals before engaging in a 1031 exchange, including a 1031 exchange into a DST.
Real Estate Risk. Investing in real estate involves a variety of risks, including but not limited to economic risks, market risks, tenant default risks, interest rate risks environmental risks. Investing in a DST carries all of these same risks. Investors should not invest in real estate or real estate securities, including DSTs unless they can withstand the loss of all of their principle.
No Guarantee of Income or Growth. As with all investing, there is no guarantee that a DST will continue to pay distributions to investors or that there will be any increase in the investors' account value. There is no guarantee that investors will not loss some or all of their investment.
Illiquidity. Real Estate Investments, including DSTs are illiquid. DSTs are especially illiquid due to the fact that there is no national market through which an investor may sell his/her interests. Only investors with a long-term time horizon should consider investing in a DST.
Fees & Expenses. There may be significant fees and expenses associated with the purchase and ownership of a DST. In some cases, the fees and expenses may outweigh the benefits of conducting a 1031 exchange and purchasing a DST. Analysis should be done by the investor to determine if the benefits of a DST are sufficient to justify the fees and expense.
Leverage Risk. The use of debt to purchase real estate increases volatility and introduces a risk of foreclosure by the lender.
Lack of Control. Investors in a DST have limited rights and no control over important aspects of the management and sale of the underlying property.​​
Conflicts of Interest. Conflicts of interest may exist that could adversely affect the investment.​​
Other Risks. This is only a partial list of the risks associated with investing in DSTs. A list of risks can be found in the Private Placement Memorandum. This should be read and understood before investing in any DST.
◆
IRS Revenue Ruling 2004-86
Parameters:
The DST may not purchase additional assets other than short-term obligations.
All cash from the property is held in liquid money market type accounts.
The DST may not accept additional contributions of assets.
There can be no additional capital calls to the DST.
The DST may not renegotiate the loan terms and/or the loan may not be refinanced.
The Sponsor has negotiated the loan terms for the property prior to acquiring the property.
The DST may not renegotiate leases or enter into new leases.
The investors, through the Trust Agreement, enter into a Master Lease with the Trustee in order to avoid having to renegotiate leases or enter into new leases with the actual tenants.
The DST may not make major structural changes. Any major improvements will be done or have been done by the seller prior to the Sponsor purchasing the property.
The DST must distribute all cash, other than the necessary reserves, to the beneficiaries.
The DST may not sell or exchange property and reinvest the proceeds.
The DST structure does allow for the investors or beneficial owners to conduct their own 1031 tax deferred exchange once the DST has liquidated its assets (i.e. sold the property).​