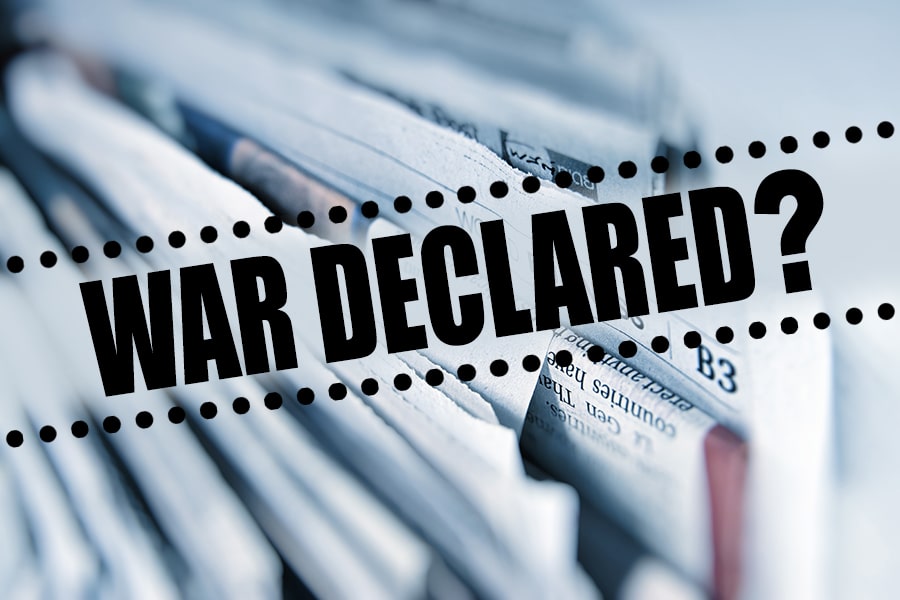 Oregon and California Mount Full Assault on Landlords
Not quite a declaration of war, but certainly a hostile attack… Oregon and California are the first and second states, respectively, to pass statewide rent-control measures against rental property owners, two-thirds of whom are individual landlords. Not to be out-done by its northern neighbor, in September California met and raised Oregon's bet, limiting its annual increase to 5% + inflation (Oregon's rent increase limit is 7% + inflation).
Of course, these limits are not as egregious as those of some individual cities (e.g., Los Angeles rents are subject to a 3% annual limit). Perhaps more impactful than the new rent limits are other recently-enacted restrictions. These include regulations and limitations on applicant screening, security deposits and termination/eviction notices.
Owning investment real estate is challenging enough without the government undermining your livelihood. Going forward, owners will find it more difficult and costly to find good tenants and remove bad ones. And California and Oregon landlords undoubtedly will be re-evaluating their continued ownership of local rental properties.
Fortunately, several states around the country continue to value individual property owners and their importance to the economy. There are even some states (for now) that do not tax rental income! At any given time, there are scores of available properties for West Coast investors conducting 1031 exchanges. Top real estate professionals and advisers will be ready to discuss out-of-state replacement options for clients with prospective listings—and will know who to call for help.
​This information is for educational purposes only and does not constitute direct investment advice or a direct offer to buy or sell an investment, and is not to be interpreted as tax or legal advice. Please speak with your own tax and legal advisors for advice/guidance regarding your particular situation. Because investor situations and objectives vary, this information is not intended to indicate suitability for any particular investor. The views of this material are those solely of the author and do not necessarily represent the views of their affiliates.
Investing in real estate and 1031 exchange replacement properties may involve significant risks. These risks include, but are not limited to, lack of liquidity, limited transferability, conflicts of interest, loss of entire investment principal, declining market values, tenant vacancies, and real estate fluctuations based upon a number of factors, which may include changes in interest rates, laws, operating expenses, insurance costs and tenant turnover. Investors should also understand all fees associated with a particular investment and how those fees could affect the overall performance of the investment.
Securities offered through Concorde Investment Services, LLC (CIS), member FINRA/SIPC. Advisory services offered through Concorde Asset Management, LLC (CAM), an SEC registered investment adviser. Insurance products offered through Concorde Insurance Agency, Inc. (CIA). 1031 Capital Solutions is independent of CIS, CAM and CIA.