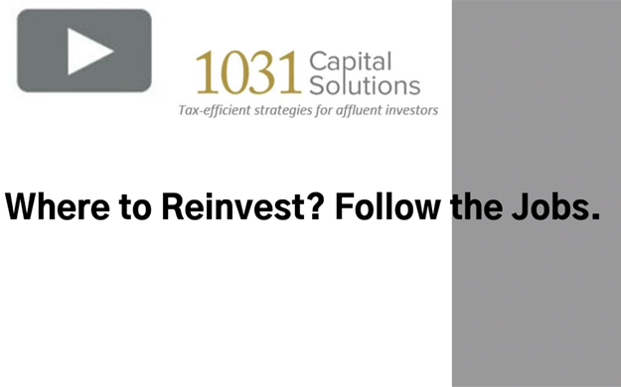 Where to Reinvest? Follow the Jobs.
As we all know, the COVID-19 infection rate has not been even distributed across the country. The same can be said for the economic impact of the national quarantine.
For example, in Pennsylvania the unemployment rate in April topped 16%, while in in Michigan the rate reached 24%
On the opposite end of the spectrum, southern states like Texas and Georgia fared much better in April, both peaking below 14%.
Indeed, in terms of job preservation, the South has greatly out-performed the rest of the country, with states from Arizona to South Carolina experiencing significant rebounds in May.
In real estate sectors such as multifamily, we have seen a strong correlation between these unemployment rates and rent delinquency rates. It is far more likely that some of your tenants are now unemployed, and therefore struggling to pay rent, if your property is in Honolulu or Boston than in, say, Boise or Omaha.
And if you own a rental property with only a few units—or worse, a single-family residence—your risk of having a 100% unemployment rate among your tenants is much higher.
At 1031 Capital Solutions, we continue to stress the importance of regional economics in making real estate investment decisions.
If you or your clients are considering repositioning their real estate equity, please give us a call today. Thank you.
​This information is for educational purposes only and does not constitute direct investment advice or a direct offer to buy or sell an investment, and is not to be interpreted as tax or legal advice. Please speak with your own tax and legal advisors for advice/guidance regarding your particular situation. Because investor situations and objectives vary, this information is not intended to indicate suitability for any particular investor. The views of this material are those solely of the author and do not necessarily represent the views of their affiliates.
Investing in real estate and 1031 exchange replacement properties may involve significant risks. These risks include, but are not limited to, lack of liquidity, limited transferability, conflicts of interest, loss of entire investment principal, declining market values, tenant vacancies, and real estate fluctuations based upon a number of factors, which may include changes in interest rates, laws, operating expenses, insurance costs and tenant turnover. Investors should also understand all fees associated with a particular investment and how those fees could affect the overall performance of the investment.
Securities offered through Concorde Investment Services, LLC (CIS), member FINRA/SIPC. Advisory services offered through Concorde Asset Management, LLC (CAM), an SEC registered investment adviser. Insurance products offered through Concorde Insurance Agency, Inc. (CIA). 1031 Capital Solutions is independent of CIS, CAM and CIA.