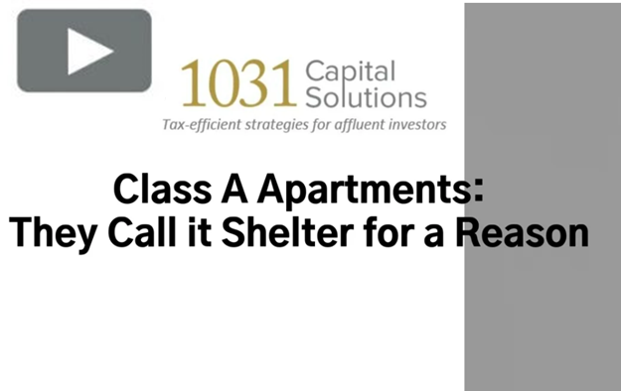 They Call it Shelter for a Reason
As of mid-July this year, 24 major U.S. retailers had filed for bankruptcy, compared to 20 for all of 2019.[i] And 2019 was already a terrible year for retail. Recent casualties include J.C. Penney, Neiman Marcus and J.Crew.  Of course, these headlines neglect the greater tragedy—thousands of small retailers, service providers and restaurants around the country quietly disappearing into oblivion. Much of the national increase in unemployment stems from these struggling or defunct shops and restaurants, which provide lower-wage and part-time jobs to a significant portion of the American workforce.  None of this bodes well for retail properties.
The pandemic economy has impacted office buildings, too. When a national company folds, its regional office locations may suffer the same fate as its storefronts. And the "new normal" of remote working cannot be good for office demand, either. The rise and fall of shared-space working centers is a cautionary tale that should not be ignored.
Two other popular investment types—student housing and hospitality—fell off a cliff this spring, and we can only guess when college students will return to school from their parents' basements. Long-term travel habits may have suffered a permanent change.
And then we have Class A apartments. Unlike small rentals and affordable housing, institutionally-owned and operated apartment communities—housing salaried workers and two-income families—have proven to be relatively stable during the pandemic. According to the National Multifamily Housing Council ("NMHC"), 93.3 percent of apartment households made a full or partial rent payment by July 27 in its survey of 11.4 million units of professionally managed apartment units across the country.[ii]  That's only 2% lower than July 2019. Of course, the government's pandemic relief payments likely helped support the payment rate. Discontinuing such payments may impact delinquency rates before employment levels return to normal.
Not only do institutional-caliber apartment communities provide shelter for their residents, they help provide investors shelter from the proverbial storms of the economy. And in many non-coastal properties, the high ratio of improvements to land value also provides a shelter from taxes, in the form of higher annual depreciation deductions.
For all of these reasons, we continue to view Class-A apartments as a preferred asset class, along with self-storage and senior housing, for investors seeking to transition from active to passive ownership.
For more information, please give 1031 Capital Solutions a call today. Thank you.
[i] Wall Street Journal, Retail Carnage Deepens, July 22, 2020
[ii] https://www.nmhc.org/research-insight/nmhc-rent-payment-tracker/
​This information is for educational purposes only and does not constitute direct investment advice or a direct offer to buy or sell an investment, and is not to be interpreted as tax or legal advice. Please speak with your own tax and legal advisors for advice/guidance regarding your particular situation. Because investor situations and objectives vary, this information is not intended to indicate suitability for any particular investor. The views of this material are those solely of the author and do not necessarily represent the views of their affiliates.
Investing in real estate and 1031 exchange replacement properties may involve significant risks. These risks include, but are not limited to, lack of liquidity, limited transferability, conflicts of interest, loss of entire investment principal, declining market values, tenant vacancies, and real estate fluctuations based upon a number of factors, which may include changes in interest rates, laws, operating expenses, insurance costs and tenant turnover. Investors should also understand all fees associated with a particular investment and how those fees could affect the overall performance of the investment.
Securities offered through Concorde Investment Services, LLC (CIS), member FINRA/SIPC. Advisory services offered through Concorde Asset Management, LLC (CAM), an SEC registered investment adviser. Insurance products offered through Concorde Insurance Agency, Inc. (CIA). 1031 Capital Solutions is independent of CIS, CAM and CIA.