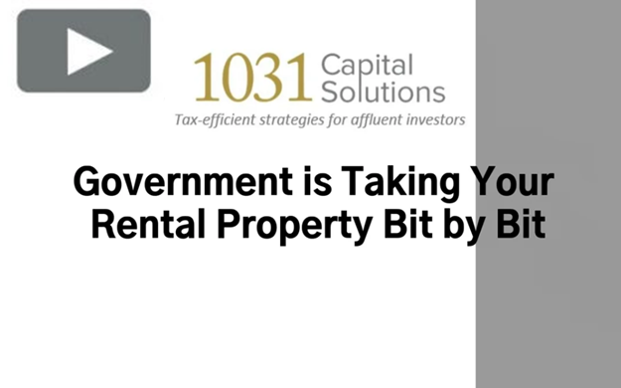 Government Is Taking Your Rental Property Bit by Bit
If you live in a state that over-regulates rental property owners, whatever onerous requirements you are forced to comply with likely started out as a new rule in Sacramento, the state capital of California. That's why it's important to pay attention to California property regulations, even if you don't own property in the Golden State.
Case in point, a new bill circulating in the California State Legislature, known as the "Emergency Right to Purchase Act" would require rental-housing landlords, including owners of both single-family and multifamily properties, to follow new procedures before selling their property.
These include:
NOTICE TO TENANTS
Notifying tenants of the intent to sell their property.
MANDATORY RIGHT OF REFUSAL TO NON-PROFIT ORGANIZATIONS
Providing a "first right of refusal" to purchase the property to a list of state-approved organizations. The purchase right would last up to 70 days from the notice, with another 10 days to respond to a rejected offer.
CRIMINAL PUNISHMENT FOR NON-COMPLIANCE
Requiring each owner that sells a residential rental property to record a certification of compliance under penalty of perjury, and would make failure to file the certificate a punishable infraction. Under this proposed law, a non-profit organization could hold up the sale of your rental property for as long as 80 days.
This proposal comes as west coast landlords have been hit with new screening requirements, security deposit regulations, rental increase limits, the inability to remove tenants without legal cause, and eviction moratoriums.
This is all part of a very disturbing trend among West Coast States, to assert government dominion, if not full ownership, over all rental housing.
If you are interested in potentially relocating your real estate equity to a state that is NOT trying to erode your property rights, please give 1031 Capital Solutions a call today. Thank you.
SOURCE:  https://leginfo.legislature.ca.gov/faces/billTextClient.xhtml?bill_id=201920200AB1703
​This information is for educational purposes only and does not constitute direct investment advice or a direct offer to buy or sell an investment, and is not to be interpreted as tax or legal advice. Please speak with your own tax and legal advisors for advice/guidance regarding your particular situation. Because investor situations and objectives vary, this information is not intended to indicate suitability for any particular investor. The views of this material are those solely of the author and do not necessarily represent the views of their affiliates.
Investing in real estate and 1031 exchange replacement properties may involve significant risks. These risks include, but are not limited to, lack of liquidity, limited transferability, conflicts of interest, loss of entire investment principal, declining market values, tenant vacancies, and real estate fluctuations based upon a number of factors, which may include changes in interest rates, laws, operating expenses, insurance costs and tenant turnover. Investors should also understand all fees associated with a particular investment and how those fees could affect the overall performance of the investment.
Securities offered through Concorde Investment Services, LLC (CIS), member FINRA/SIPC. Advisory services offered through Concorde Asset Management, LLC (CAM), an SEC registered investment adviser. Insurance products offered through Concorde Insurance Agency, Inc. (CIA). 1031 Capital Solutions is independent of CIS, CAM and CIA.