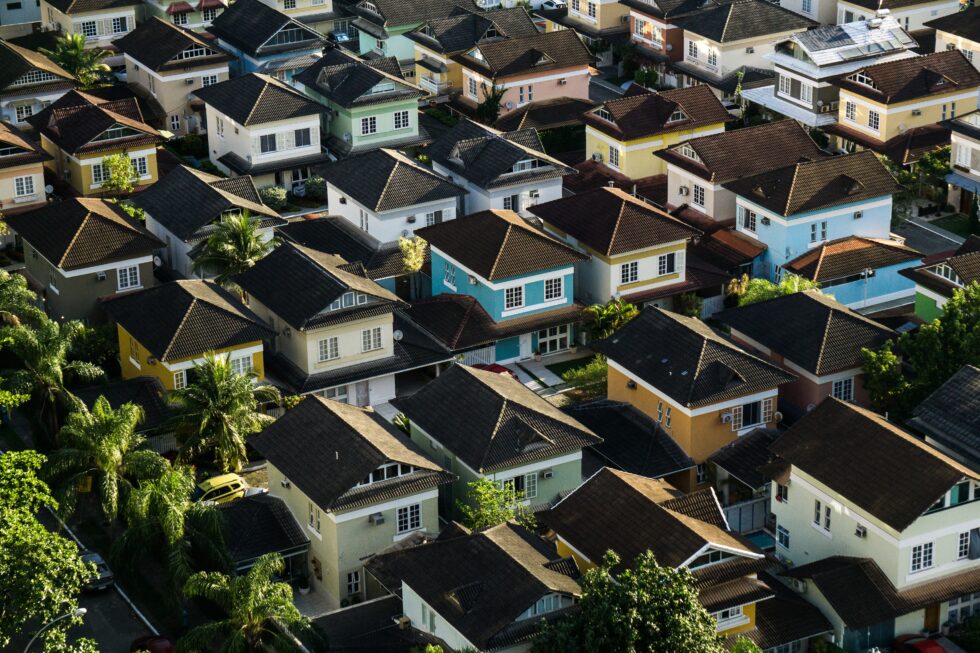 Housing Shortage May Support Continued Demand for Apartments
Two years after the coronavirus outbreak upended life in the United States, Americans find themselves in an environment that is at once greatly improved and frustratingly familiar.
The pandemic changed how and where millions of Americans do their jobs. According to recent Pew Research, 59% of employed Americans whose job duties could be performed remotely reported that they were still working from home all or most of the time. But unlike earlier in the pandemic, a majority of these workers said they were doing so by choice, enjoying the flexibility that makes it easier for them to balance their work and personal lives. (Source: Pew Research, as of 2.16.22) 1
Along with this shift in work, COVID may have shifted families' preferences for location and type of housing, exacerbating existing supply chain constraints that—for several reasons—have persisted for many years.
According to Lance Embert, Americans enticed by record-low mortgage rates and employers allowing them to work from anywhere rushed into the housing market during the pandemic. That influx of buyers caused inventory—the number of homes for sale—to plummet. (Source: Fortune, as of 03.14.22) 2
Many believed this inventory crisis would improve once the worst of the pandemic was behind us, and for a while it did. As recently as September 2021, the number of homes listed on Zillow.com was 1.1 million, an increase of 15% from its low in April 2021. (Source: Zillow, as of 10.14.21) 3
However, based on a Zillow report released earlier in March 2022, inventory levels are once again falling. Zillow reported that U.S. inventory sank to 729,000 home listings in February 2021. That's down 25% from February 2021, and a decrease of 48% since February 2020. This report also marks the fifth consecutive month of declining inventory. (Source: Zillow, as of 3.10.21) 4
Why is the inventory situation getting worse? It starts with demand, which isn't letting up. In the Fortune article I mentioned above, Lambert notes that we're still amid the five-year window (between 2019 and 2023) when every millennial born in the generation's five largest birth years (between 1989 and 1993) will hit the all-important first-time home-buying age of 30.
And on the supply side, the U.S. Census indicates that single-family home construction is running at its slowest pace since 1995. Lately, it seems, labor and material shortages may be the culprit, as we all have experienced delivery delays and business-hour changes at our favorite spots since the onset of the pandemic. But housing supply may not have kept pace with population growth for years. Researchers at Freddie Mac have estimated that the current shortage of homes is close to 3.8 million, up substantially from an estimated 2.5 million in 2018. (Source: WhiteHouse.gov, as of 09.01.21) 5
The widening supply and demand imbalance may bode well for owners of residential real estate. The multifamily sector, in particular, is poised to benefit from the nation's housing shortage, or at least have a fighting chance to increase net operating income at a pace that hedges increasing capitalization rates. Simply put, all Americans need somewhere to live. With fewer entry-level homes available, and with home prices up across the board, there are more people renting for longer periods of time.
With mortgage rates rising but still historically low, it may be an opportune time to sell investment properties in low-cap-rate markets and relocate their equity into potentially higher income producing properties. And for owners who are interested in participating in the growing demand for apartments but are ready to retire from being a landlord, they may qualify to invest in a passive real estate investments that may allow investors an ability to move from an active to a passive role of real estate ownership on a tax-deferred basis.
For more information about passive real estate investments, please call 1031 Capital Solutions at 1-800-445-5908 or visit our website, 1031capitalsolutions.com.
_____________________
Because investors situations and objectives vary this information is not intended to indicate suitability for any particular investor.
This is for informational purposes only, does not constitute as investment advice, and is not legal or tax advice. Please consult the appropriate professional regarding your individual circumstance.
This material is not to be interpreted as tax or legal advice. IRC Section 1031, IRC Section 1033 and IRC Section 721 are complex tax concepts, therefore you should consult your legal or tax professional regarding the specifics of your particular situation.
There are material risks associated with investing in DST properties and real estate securities including liquidity, tenant vacancies, general market conditions and competition, lack of operating history, interest rate risks, the risk of new supply coming to market and softening rental rates, general risks of owning/operating commercial and multifamily properties, short term leases associated with multi-family properties, financing risks, potential adverse tax consequences, general economic risks, development risks, long hold periods, and potential loss of the entire investment principal.
Some passive real estate investments, such as DST 1031 properties, are only available to accredited investors (typically defined as having a $1 million net worth excluding primary residence or $200,000 income individually/$300,000 jointly of the last three years; or have an active Series 7 General Securities, Series 82 Private Securities representative, or Series 65 Uniform Investment Advisor Law. Individuals holding a Series 66 Uniform Combined State Law do not fall under this definition) and accredited entities only. If you are unsure if you are an accredited investor and/or an accredited entity, please verify with your CPA and Attorney.
1. https://www.pewresearch.org/social-trends/2022/02/16/covid-19-pandemic-continues-to-reshape-work-in-america/
2. https://fortune.com/2022/03/14/housing-market-key-metric-inventory-zillow-bad-for-buyers/
3. https://www.zillow.com/research/home-values-sales-forecast-sept-2021-30222/
4. https://www.zillow.com/research/data/
5. https://www.whitehouse.gov/cea/written-materials/2021/09/01/alleviating-supply-constraints-in-the-housingmarket/
_____________________
Securities offered through Concorde Investment Services, LLC (CIS), member FINRA/SIPC. Advisory services offered through Concorde Asset Management, LLC (CAM), an SEC registered investment adviser. Insurance products offered through Concorde Insurance Agency, Inc. (CIA) 1031 Capital Solutions is independent of CIS, CAM and CIA.