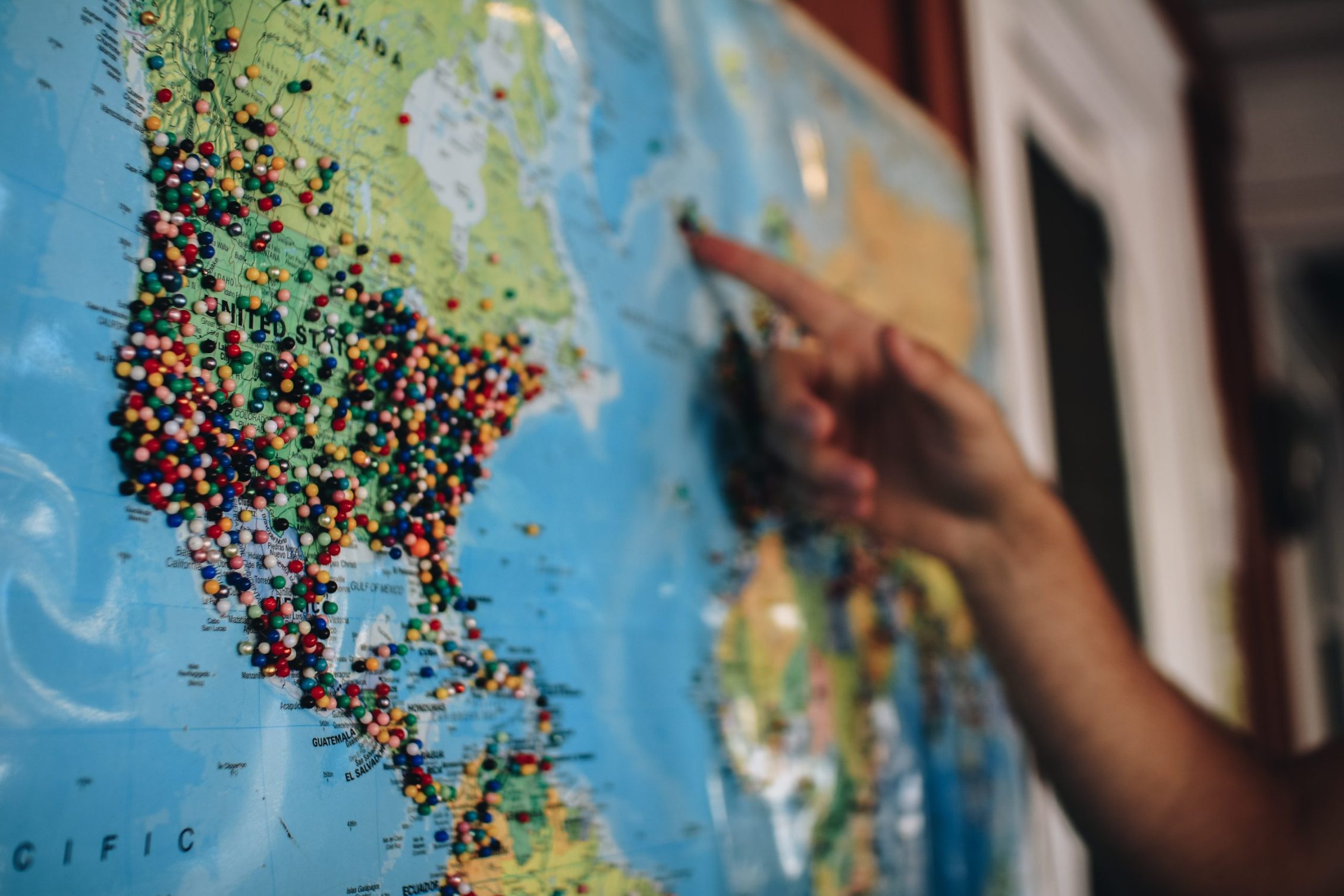 Disparities in Cost of Living Drive Migration and Housing Demand
Disparities in Cost of Living Drive Migration and Housing Demand
Demographics is a common theme of our article and posts. Migration and household employment/income, we believe, are among the top considerations for identifying target investment markets.  All things being equal, cities with greater forecasted population growth and disposable income represents a potentially better opportunity for buying rental housing or self-storage real estate, for example.
ApartmentList.com has a great online tool for comparing the cost of living in numerous major markets.[1] For each metro area, the tool lists the overall average cost, including six sub-categories of living costs: Housing, Utilities, Transportation, Health Care, Groceries and Misc. Goods & Services.  In most instances, it was the cost of Housing that pushed outlier cities into the far end of the spectrum.  San Francisco has the highest overall cost of living (83% above average), with an astronomical cost of housing at 208% above the norm!
Having grown up in Northern California, I continue to marvel at the insane cost of owning a small post-WWII track home in a nondescript suburb on the SF Peninsula. This state of affairs may suit the elite group of tech titans in Silicon Valley, but such a high cost of living is not sustainable for the general population. Exodus is inevitable, and property values will suffer. SVB Bank may be a small symptom of a much greater condition facing the Bay Area.
Indeed, the major markets up and down the West Coast all exceed the U.S. national average cost of living. While local conditions vary, the common theme driving these costs include high taxes, regulatory burdens, zoning, and a "weather tax" that many people are eschewing in favor of jobs and affordability.
Of course, it is possible to find very low cost of living in some Midwest markets, but cheaper living may come at the cost of lower employment prospects, economic stagnation or simply a lower quality of life. If only there was a region of the United States where living expenses were lower, but the overall trends for population growth and job growth were positive…
The Southeast boasts some of the fastest-growing communities in the country, with diverse economies, landlord-friendly laws, lower taxes, and some less burdensome regulations. Businesses—and employees—are moving to the Southeast from around the nation, drawn by a growing talent pool and a pro-business environment.
Unlike Seattle or San Francisco or New York, it is not as necessary for six roommates to rent a two-bedroom apartment in, say, Huntsville.  And regardless of the city, the skyrocketing cost of a mortgage has put homeownership further out of reach for many young adults. In many cases, we believe the next best option is a class-A apartment community that remains affordable—at least in the Southeast.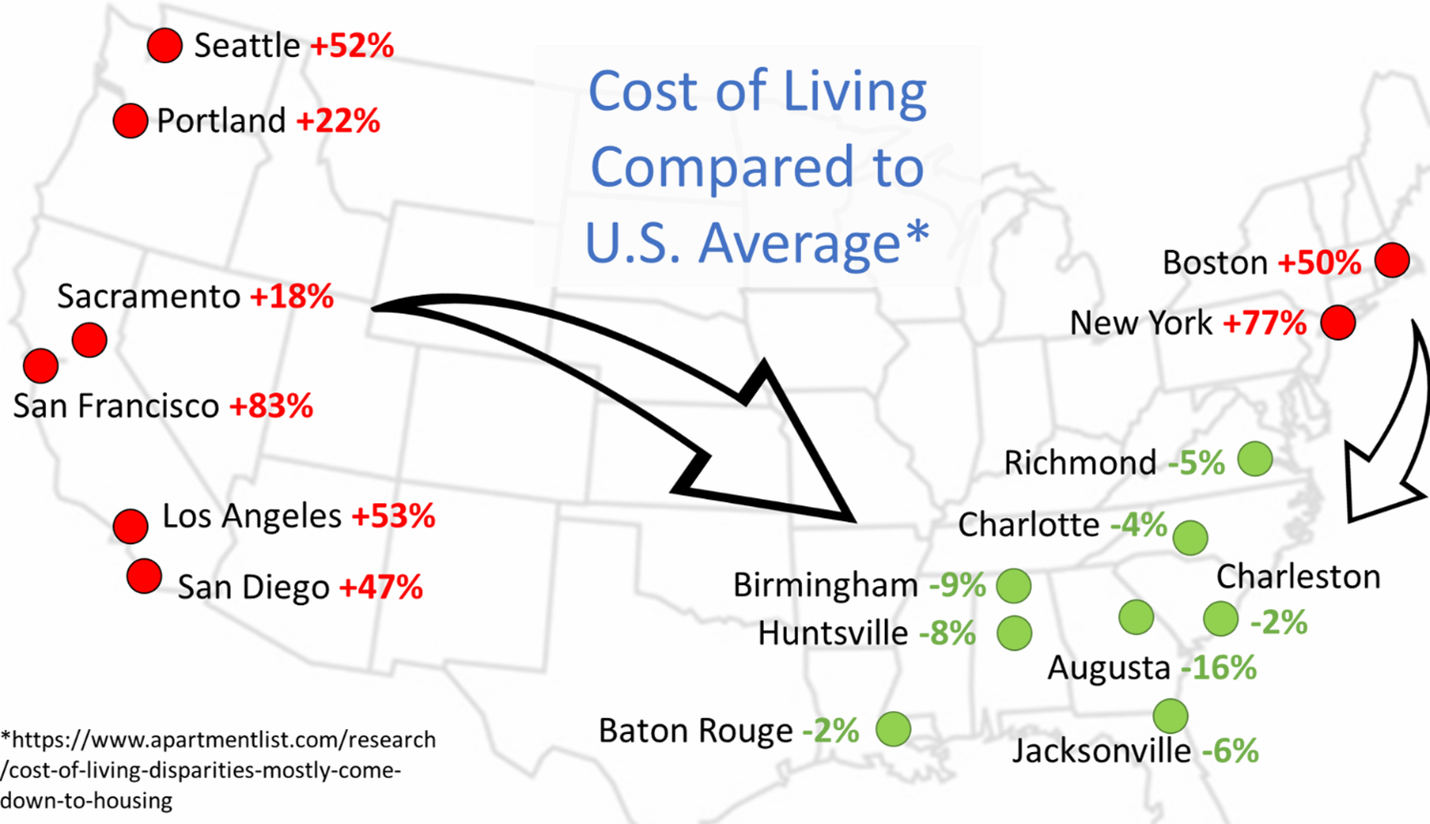 For more information about tax-advantaged real estate replacement properties, please call 1031 Capital Solutions at 1-800-445-5908 or visit our website, 1031capitalsolutions.com.
_____________________
Because investor situations and objectives vary this information is not intended to indicate that an investment is appropriate for or is being recommended to any individual investor.  
This is for informational purposes only, does not constitute as investment advice, and is not legal or tax advice. Because investors situations and objectives vary this information is not intended to indicate suitability for any particular investor. Please consult the appropriate professional regarding your individual circumstance.
There are material risks associated with investing in real estate including illiquidity, general market conditions, interest rate risks, financing risks, potentially adverse tax consequences, general economic risks, development risks, and potential loss of the entire investment principal.
The views of this material are those solely of the author and do not necessarily represent the views of their affiliates.
The data contained in this material was obtained from third-party sources believed to be reliable; however, 1031 Capital Solutions, CIS, and CAM do not guarantee the accuracy of the information.
Securities offered through Concorde Investment Services, LLC (CIS), member FINRA/SIPC. Advisory services offered through Concorde Asset Management, LLC (CAM), an SEC-registered investment adviser. 1031 Capital Solutions is independent of CIS and CAM.
[1] Q3 2022 data from the Council for Community and Economic Research and published by ApartmentList.com – https://www.apartmentlist.com/research/cost-of-living-disparities-mostly-come-down-to-housing