You built your real estate wealth.
We'd like to help you preserve it.
We provide educational resources, professional guidance and access to institutionally-operated real estate options for 1031-exchange investors nationwide.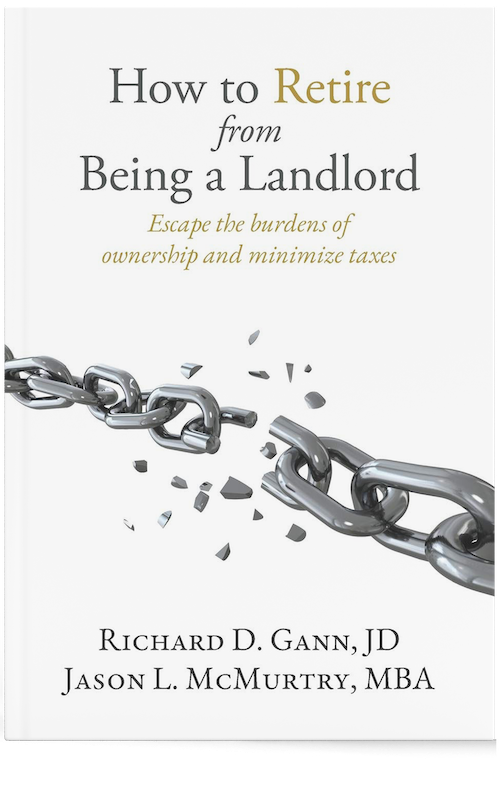 How to Retire from Being a Landlord
If you are looking for the potential to improve your income and diversify into institutionally-operated real estate across multiple sectors and markets, this book is a must-read.
In How to Retire from Being a Landlord, property owners will learn how to exchange their exhausting and often under-performing rental properties for passive real estate investments, while deferring or even avoiding capital-gains taxes.
Passive ownership of real estate

Built-in, non-recourse, no-application financing

Constantly changing menu of investment property options

Flexible investment amounts

Customizable investment property portfolios

Fast, digital real estate investing–no escrow, no notary
Our 2021 1031 DST Activity
investing families/entities
total portfolio properties
73.68M equity / $66.67M allocated debt
million total real estate value
Based on reported industry data collected from Mountain Dell Consulting, the above transactions represent approximately 1% of all syndicated 1031 DSTs in the United States during this period.
* This does not include investments in QOZ funds, REITs, LLCs, Limited Partnerships or other non-DST programs. Based on commissions paid during the 12-month period from 1/27/21 to 1/26/22.